Hi, we are Anna & Panos. We created Life Advancer back in 2014 with the purpose to give you ideas and solutions for improving your life. Our basic idea was to offer our readers a comprehensive guide to advancing different areas of their lives.
Since then, we have published numerous articles on self-improvement, wellness, environment, relationships, and other related topics.Life Advancer has evolved into a team of positive people who share the same passion – improving themselves and the world.
Our content aims to help you become a happier, healthier, and more successful version of yourself. Another important goal of Life Advancer is to spread awareness about environmental issues and inspire you to take small everyday steps to make a difference in the world.
Anna Lemind
Co-Founder & Lead Editor
Anna is the lead editor of the websites Lifeadvancer.com and Learning-mind.com. She is a psychology enthusiast and holds a bachelor's degree in social sciences.
Panos Karam
Co-Founder & Developer
Panos is a web developer and an SEO & social media expert. He is a movie and music geek who has a wide range of interests.
Our Valuable Team Members
Sherrie Hurd
Writer & Content Editor
Sherrie is a professional writer and artist with over 20 years of experience. She studied Psychology, Journalism, and Fine Arts, receiving an Associates in Marketing, and is an advocate for mental health awareness.
Michelle Liew
Writer
Michelle Liew is a professional writer who holds a degree in English Language & Literature and has worked as a school teacher for over 12 years.
Valerie Soleil
Writer & Content Editor
Valerie Soleil is a writer with over 5 years of experience and holds a bachelor's degree in law and a B.A. in Psychology. She is a health & fitness enthusiast.
Janey Davies
Writer
Janey Davies is a professional writer who has been published online for over 10 years. She has an Honours Degree in Psychology from the Open University.
Jamie Logie
Writer
Jamie Logie is a personal trainer, nutritionist, and health & wellness, specialist. He studied sociology and psychology at Western University and has a counseling diploma from Heritage Baptist College.
Francesca Forsythe
Writer
Francesca Forsythe is a professional writer with a dual award Master's degree in European Law and Philosophy of Law from Leiden University.
Caroline Hindle
Writer
Caroline Hindle is a freelance writer, editor, and translator based in the UK. She has an MA in Ancient World Studies from the University of Manchester and has earned the Senior Johnson Prize for Best Finalist in Classical Subjects.
Egline G.
Writer
Egline is a digital marketing professional, writer, and teacher with vested interests in health, wellness, and the world of organic stuff.
Holly Walden
Writer
Holly is a yoga teacher and a professional writer who covers a broad scope of subjects. She has written on a range of topics including fashion, arts, travel, and lifestyle, as well as IT and business-related themes.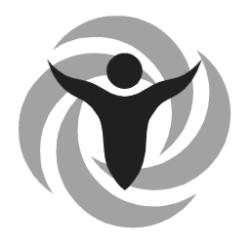 WHO WE ARE
With over10,000+ Daily Readers and counting, LifeAdvancer is a team ofpositive and creative peoplewho aspire to improve the overall quality of their life, become happier & healthier and achieve success.
Our Mission
We aim to help our readers improve themselves and their life, as well as to raise people's awareness about the environment and other global issues.
Our Promise
We try to publish well-researched and valid information and we promise that most of our content is positive and helpful.
Our Interests
We post content related to health & wellness, environment & planet, science & technology, self-improvement, relationships, and lifestyle. We are also interested in all kinds of inspiring and encouraging stories.
Our Philosophy
We care about the environment and other global issues and want to contribute to making the world a better place to live. We promote these values and share information that can help our readers improve themselves, their life and the world!
These Are Just a Few of The Topics We Are Interested In. There Are Plenty More!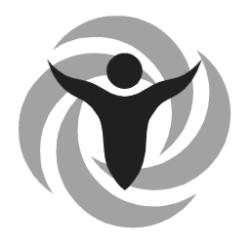 LifeAdvancer is using push notifications for the 3 most popular web browsers (Chrome, Firefox,Safari). Subscribe today and never miss the chance to Advance your Life.